Thank you for your interest in Peachtree Properties.
After working with a local firm for 14 years, Cyndi Lee McKinney opened Peachtree Properties in 1996. Cyndi is most proud of the company logo that she personally designed. She take's great pride in the appearance of our office, our signs, the Builders that are associated with Peachtree, as well as the Broker Associates and Office Staff. Cyndi is thrilled with the positive reputation that Peachtree has created over the past 18 years and the repeated referrals that this reputation has created.
Peachtree Properties is very selective in the agents that represent the firm. Each agent is carefully selected based on professionalism, a conservative appearance, vocabulary and ability to communicate with Buyers and Sellers. All associates are full time Broker Associates specializing in Existing and New Home Sales.
Peachtree Properties offers a generous commission schedule with no office fees, franchise fees, or referral fees to the company. Peachtree maintains top of the line office equipment, computers and printers in beautiful decorated offices. Agents are not asked to share in the cost of company advertising. There are absolutely no company fees for referrals.
Peachtree will provide your first set of 1000 business cards, personalized car magnets, training manual, policy and procedures manual, name tag and personal yard sign name riders. Peachtree also provides all signage; yard and open house signs, helium as well as usage of Supra lock boxes.
If you are looking for a career in Real Estate and would like to be associated with a firm that truly represents the trademark of REALTOR as a professional, please contact Cyndi with a few details of your plans for a real estate career.
Our motto is Smiling Faces … Beautiful Places. Peachtree has a wonderful atmosphere with delightful associates and office staff working together, assisting one another and creating a family atmosphere that makes it a pleasure to enter our doors.
Best Regards,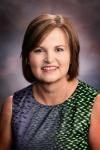 Cyndi Lee McKinney
Broker, Owner, GRI, ABR
Direct 910-391-1299 Toll Free 888-395-SOLD